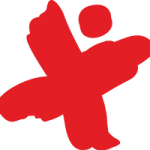 Courses
A list of our courses
PFT – PREVENTIONAL & FUNCTIONAL TRAINING
Preventional Functional Training (PFT) class aims to increase physical conditioning, making athletes (professional and amateur) more efficient in any kind of activity. The class is made by integrating different kind of exercises and movements in order to allow any sportsman to increase his performances in his own sport as well as decrease the chance of injuries.
HATHA YOGA LESSONS
Every Monday from 11:00 to 12:00 and Friday from 10:00 to 11:00 at our center you can participate in the lessons of Hatha Yoga with the teacher Federica Lamperini.
Hatha Yoga is a form of Yoga, one of the most known and practiced, it is based on a series of psychophysical exercises, as a discipline has originally born and developed within the initiation schools of India and Tibet. With the practice of Hatha Yoga you learn especially the concentration and then you can see an improved vitality, a better functionality of the circulatory, nervous and digestive system and experience back relief.
For registration you can write to federica.lamperini@gmail.com or send us a message using the form below.
USE OUR AREAS FOR YOUR COURSES
Do you need a space to organize your courses? We have it, and we can provide you two different areas:
Space inside: a well-equipped room where you can do both physical and non-physical activities with a capacity up to 6/8 people.
Space outside: this one can be used in the warmer months and can contain up to 10-15 people, depending on the activity you are planning to do.
For more information or to organise a view of our two spaces call us at 091 224 52 62, write an email to segreteria@fisiomedticino.ch or just use the contact form you find below.
Contact us to learn more about our courses